Step by step guide to selling your home
November 10th 2021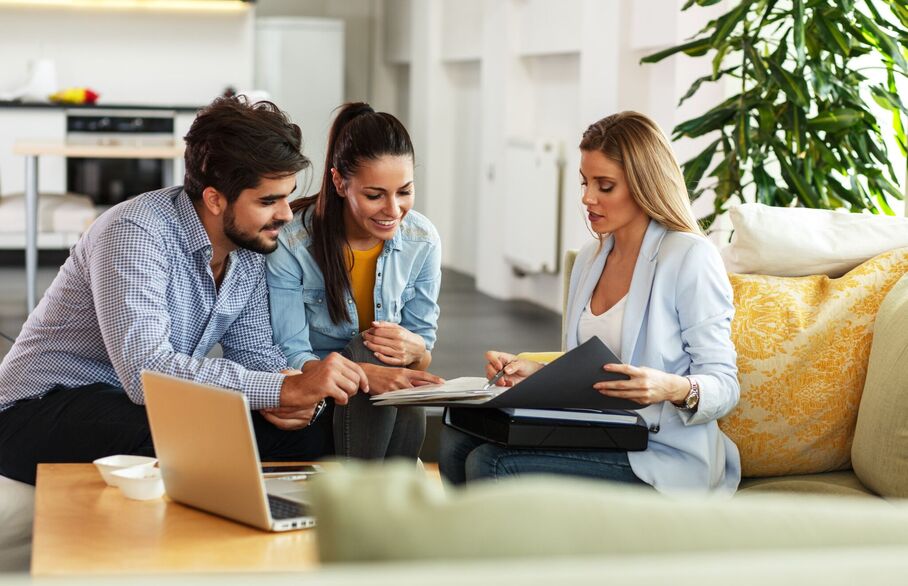 Step by step guide to selling your home
You've decided to sell your home. There are a lot of things to think about which can seem overwhelming. Our step by step guide below covers everything you need to do.
Can I afford to sell my home?
If you have a mortgage on your property, you will need to find out if you can transfer it to a new property. This is known as 'porting'. If you are unable to 'port it' then you may have to pay an early repayment charge or fees, which is typically a % of the mortgage.
If you're buying another property you'll need to consider stamp duty costs and other moving costs. You will also need to think about how much you can borrow for your new home. Mortgage calculators are useful to give you an estimate of how much you could borrow, especially if your circumstances have changed since you last moved house or arranged a mortgage.
How much is my home worth?
Establishing how much your property is worth in the current market is your next step. You can use an instant online valuation to give you an idea.
For a more accurate price, ask an experienced and local estate agent to give you a free property valuation. Your estate agent will use their expertise and knowledge of the local market to give you the best price.
The decision on the asking price is ultimately your decision, but it's a balance of a price that's attractive to buyers, one that ensures your property features in the price search limits buyers choose on property portals and a price that enables you to take your next step in the property market.
How do I prepare my home for sale?
You've got an idea of how much you could ask for your home, but looking at it objectively and putting yourself in the shoes of a potential buyer, would you buy it? Are there DIY projects that need finishing, could the rooms benefit from a fresh coat of paint, do the rooms need tidying, decluttering or a good deep clean?
How do I choose an estate agent to sell my home?
It is worth inviting a couple of estate agents to give you a free property valuation. Choosing which agent to use shouldn't just be about the highest valuation, but how the property will be marketed, how quickly they have sold similar properties, which property portals such as Rightmove and Zoopla your property may be featured on, what level of fees will be charged and ultimately how professional and personable you find the team you would be working with to sell your home.
Your home will appeal to the widest range of buyers if it is presented using professional photography and videography (if applicable). Look at how the estate agent presents other properties similar to yours.
What paperwork do I need to put my home on the market?
It is a legal requirement that all properties in England and Wales are marketed with an Energy Performance Certificate. This measures the energy efficiency of a property on a scale of A-G and is valid for 10 years. You can check a property rating on the national EPC register. Davis Tate can arrange for an EPC to be carried out for you.
You will also need any documentation for any work completed on the property, including FENSA certificates for doors and windows, certification of gas appliances and electrical work and any planning permission or building certifications.
How do I prepare my home for viewings?
If you followed the advice in step 3 to prepare your home for sale and to achieve the best price, it will almost be ready for viewings. Once your property is on the market, potential buyers may want to visit at any time.
Keep your home clean, tidy and most importantly odour free. Make every effort to stage it appropriately for the type of buyer you are keen to attract and be accommodating of viewings. Make a list of all the things that you love about the property and the area so that you can point these out to the buyers.
When do I need to organise a solicitor for my house sale?
Conveyancing is the legal transfer of your property to the buyer and can be confusing. Organise quotes and decide on the solicitor you would like to use before you start receiving offers on your home, as this can speed up the sales process massively.
What happens when I receive an offer on my house?
It's an exciting time when you receive an offer for your home as you know all the preparation up to this stage has been worth it! When you start to receive offers, you will need to consider the buyer's position as much as the price offered. If you are looking for a quick sale you may be looking for an offer from a buyer who is not in a chain. If you are looking for a certain price you may be prepared to accept a slower process from someone in a chain, but whose offer is higher.
Your estate agent will be able to help you with negotiations and with your understanding and knowledge of the market. They will be able to advise you on the most appropriate offer for your personal circumstances and whether you are best to accept it, reject it or negotiate further.
What type of surveys could be carried out during my house sale?
A buyer may choose to arrange a Building Survey, a Home Buyers Report or a condition report to advise them on the condition of the property. This will look at damp, roof problems, timber defects, utilities and highlight any repairs and updates which may be required. A mortgage company will also usually instruct its own surveyor to carry out a valuation survey to ensure the property is worth what the mortgage company will loan them. You will need to allow access to your property for these surveys to be completed.
What paperwork will I need to complete with my solicitor to sell my house?
Once a sale, subject to contract, has been agreed by both parties you will receive a Memorandum of Sale. At this stage either party can still withdraw without penalty.
You will need to pass the title deeds for the property to your solicitor along with a completed Property Information Form. Your solicitor will then draw up a contract which will be sent to the buyer's solicitor. The provider of your conveyancing service will be able to help with all of this.
A draft contract will usually include:
The length of time between exchange and completion. This is typically 7-28 days after the exchange of contracts.
Any discounts in the sale price that may be negotiated as a result of the survey.
What fixtures and fittings will be included in the property sale and for exclusions, how much will be paid for them.
Details about the property boundaries, any disputes and alterations to the property.
Your buyer's solicitor will be performing searches with the Land Registry and Local Authority to check for any planning history, potential developments or property alterations.
At what stage am I legally committed to selling my home?
When you exchange contracts with the buyer you are legally bound to sell the property. And they are legally committed to buying it from you. At the exchange of contracts, your solicitor will receive the buyer's deposit along with the signed contract.
In the event that you change your mind after the exchange of contracts, the deposit will be returned to the buyer and you may be subject to legal proceedings.
When do I need to move out of the house once it is sold?
Once you have agreed a day of completion you will need to organise your removal plans. You will need to ensure the property is empty by the completion date.
On the completion day you need to leave the property in the condition agreed in the contract which includes the details as agreed on the fixtures and fittings.
Don't forget to take final meter readings and inform your utility companies so that contracts can be cancelled. Remember to advise everyone who needs to know about your change of address and consider organising a mail redirection service with Royal Mail.
When is my house sale considered to be complete?
This is when the property changes ownership, the payment is transferred by your solicitor and you hand over the keys. This usually happens at around midday. Your solicitor or conveyancer will register the transfer of ownership with the Land Registry.
If you have a mortgage, the company will have given you and your conveyancing solicitor a redemption figure for your mortgage which the solicitor will settle up.
Need help or advice?
If you're looking for help or advice to put your home on the market then contact your local sales manager who will be happy to help.
More information: