Is it time to downsize?
January 22nd 2020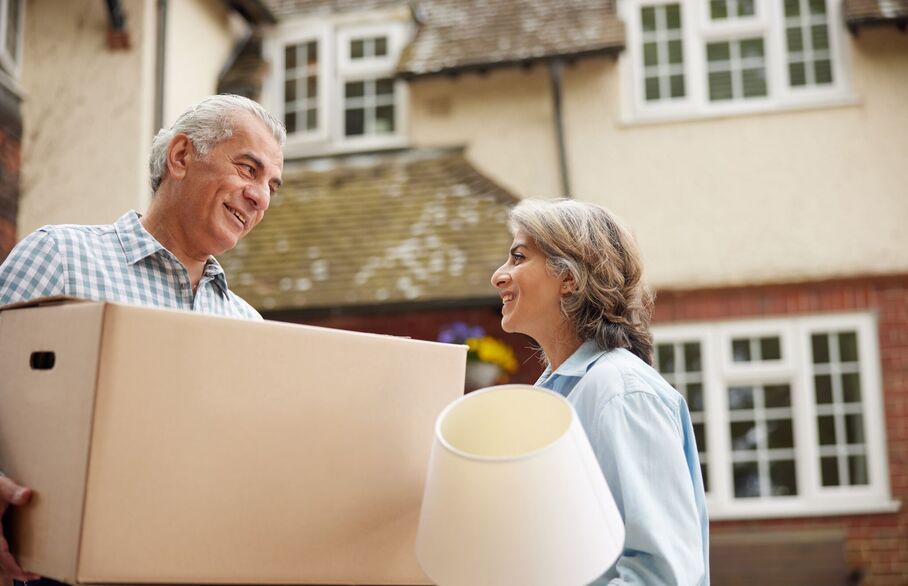 If you are finding you are rattling around your family home now that the children have finally fled the nest and you are finding it hard work to maintain your current property both physically and financially, then now might be the right time to consider downsizing.
Downsizing can be an emotional time as you will have accumulated so many wonderful memories over the years and not to mention probably a whole house full of possessions.
However, it is a great way to release equity and spend more time enjoying other things such as pursuing interests and hobbies that you haven't been able to before now.
The trick to downsizing is to make sure that you don't choose a property which is not too small, so here is a checklist of things to consider when thinking about downsizing:
How many bedrooms will you need in your new home? If you are intending to pursue a hobby, will you need an extra bedroom or a garage or a garden shed? If you like the children stay over the festive season - will there be enough room to accommodate them? Would you like to move to a flat or bungalow - sometimes it's good to keep these options open so that you have more choice.
Should you stay or should you go? Most people when they retire often think about moving away from the fast lane to a country retreat when they downsize, not only because they can by more for their money but also because they can enjoy a more relaxed lifestyle. If you are considering a move away then it's always best to try before you buy.
Renting a house first is a really good way of testing out a new area. If you don't have the funds for this then go and meet the villagers, see how active the village or town is by checking out their community boards. Is there are pub in the village or town, and other things to do? Would you like to be able to walk to a village shop?
Work out how much money you need to make a difference, as this will help you to set a budget for your new home.
Will the property still be suitable in 10 or 15 years time? This is when we have to consider any mobility problems such as climbing stairs or taking public transport if you can no longer drive.
Would you be better off renting in your retirement? This would give more flexibility and you wouldn't have to pay for repairs. However, this could give you less control if your landlord decides to increase the rent or sell the property.
If you would like to be part of a community - perhaps you have been recently widowed then it might be worth moving to a retirement village where you can have access to communal swimming pools and other communal recreational areas, but these are not for everyone, so make sure you do your research thoroughly before moving.