How long does it take to move house?
November 10th 2021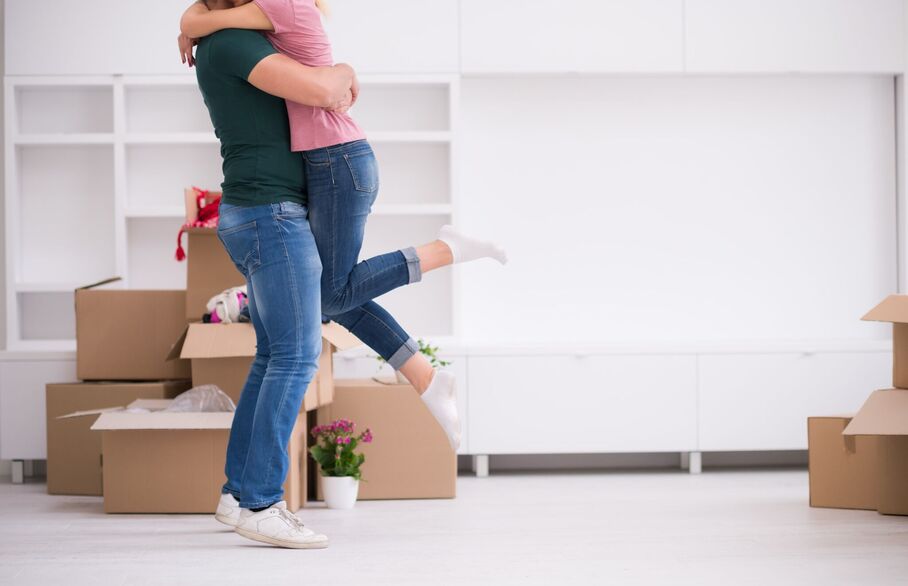 How long does it take to move house?
There are lots of things to consider when moving house. You may be concerned about how long each stage will take. The guide below takes you through each stage of the house buying process and things you can do to help it move smoothly.
The information below applies to moving house in England and Wales only.
What do I need to consider when moving house?
During the home moving process you may have to think about some of the following:
Getting a mortgage approval
How long it takes to sell your home
Finding a new home
Making an offer on a property
Conveyancing
Surveys and inspections
Moving home
How long does it take to arrange a mortgage?
To get the best mortgage for your individual needs it is recommended to take professional advice. Mortgage Calculators are a good place to start to provide guidance on how much you could borrow.
There are 2 options:
Find a new home and apply for a mortgage for that specific home.
Arrange a pre-approved mortgage and find a home that will enable you to buy the one you are approved for.
A mortgage application contains 2 parts:
An agreement in principle.
Full application for a mortgage offer.
A mortgage agreement in principle
This is an indication from a lender as to how much they might offer you as a mortgage, but does not take into account the property or your finances in detail. This can take anything from a few minutes to a few hours to complete, depending on your circumstances. You will need to provide financial evidence of your income and expenditure. Your mortgage broker or financial adviser will be able to help you with this.
A mortgage offer
This is usually completed within a couple of weeks, however if you are self-employed, have a high loan to income ratio or have a poor credit rating, the approval process may take longer. A mortgage offer usually lasts around 3-6 months, giving you time to find the right house for you.
Top tip! Make sure you are registered on the electoral roll as this will have an impact on your credit score.
How long does it take to put a house up for sale?
There are several ways to sell your house. The first thing to do is to research the market to work out how much your home will be worth. A free instant property valuation takes a couple of minutes to do and will help you to establish how much your property could be put on the market for.
Estate agents use their local expertise and knowledge of the current market to offer a realistic property valuation for your home. It is recommended that you get a couple of valuations which may take a couple of weeks to organise. Setting the right asking price for your home is vital. Too high and you'll risk putting people off and may not appear in portal results when buyers have set price limits on their searches. If it is too low, you might end up selling for much less than the market value.

Once you have chosen who is going to sell your house, it is time to put it on the market. For example, an estate agent will arrange to take professional photographs and draw up floor plans. Once you are happy with how your house is represented it can be offered to the market and shared on the major property portals within 24 hours of your approval.
Top tip! Have a clear out and tidy up before you invite an estate agent to value your home so to give the best impression and determine the most realistic price.
How long will it take to find a new home?
This can be one of the most enjoyable parts of moving home. You can make the process quicker by having an idea of what kind of property you are looking for, what location you want to live in, how much work you would like to do on the property and the condition it is in.
Depending on the number of properties on the market, this could take anywhere from 1 week to the average of around 10 weeks, but will depend on the local market you are looking in.
Top tip! Familiarise yourself with the local area and get a feel for the community, amenities and anything else important to you at the start of your search so that if you find a property you would like to make an offer on, you are able to move quickly.
How long does a seller have to respond to an offer on a house?
You've found a house you want to buy and are ready to put an offer in. Any offer should always be made 'subject to a survey' in case problems are found with the property. An offer isn't legally binding until a contract is made.
There is no guideline on how quickly an offer will be accepted or rejected. It may be accepted straight away, in a day or so, or a week, but it will depend on the number of offers the seller has to consider. It's important to remember that it is how quickly the buyer could complete the purchase and what position they are in to buy, not necessarily the highest offer that may be accepted.
Top tip! It is important to make sure the property is taken off the market once you make an offer.
How long does it take to sell a house from offer to completion?
This is dependent on local demand, the market conditions and how long the property chain is.
On average it takes between 6 to 13 weeks, although could be as much as 22 weeks.
The length of time it takes depends on the speed at which your conveyancing solicitor, local authority and other parties involved, including yourself complete required paperwork.
To ensure that the process moves as smoothly as possible, it's important to act promptly at each stage of the process and keep in regular communication with your solicitor. During busy periods the process can take longer, so it's important to choose a recommended conveyancer who you can contact as soon as an offer on the property is accepted.
Top tip! Ask for recommendations from friends and family for a suggested conveyancer whose service they were happy with.
How long does conveyancing take to complete?
Conveyancing is one of the longest aspects of moving house and typically takes around 12 weeks.
Freehold properties are usually more straightforward. It can take longer if you are buying a leasehold property, one with restrictive covenants, a new home, or using a government scheme such as Help to Buy.
The conveyancing solicitor will need to:
Gain confirmation that you have a mortgage or funds available to buy the property.
Draft contracts.
Arrange searches with the local authority, which can take weeks to obtain.
Obtain land registry information.
Handle pre-contract enquiries.
Liaise with the buyer/seller and corresponding solicitor throughout.
At the same time as the conveyancing process is taking place you should also be confirming your mortgage arrangements.
Top tip! Research conveyancing options and get quotes in advance of making an offer.
How long does it take for Property Surveys and Inspections to be completed?
Buying a house is a big financial commitment. To help you to decide if the property is the right one for you, a Building Survey, a Home Buyers Report or a condition report will advise on the condition and whether you'll need to make updates and repairs. A mortgage company will usually instruct its own surveyor to carry out a valuation survey.
You will need to choose a reputable surveyor who will write a report on the property. The whole process could take a couple of weeks or a month. Depending on the results of the survey you may need to take additional time to get estimates for how much it would cost to make repairs to the property. If the estimated costs are significant, you may want to renegotiate your offer which could add additional time to the process.
Top tip! Look for the RICS (Royal Institute of Chartered Surveyors) logo, which is the professional body for home surveys and will give you peace of mind that the information you will receive will be reliable.
How long after signing the contract do you exchange?
This depends on the conveyancing solicitors sharing the contracts with each other, which is usually by recorded delivery. The exchange takes place once all the searches are complete and the funds are in place. At this stage the buyer must also have the following in place:
The deposit to complete the exchange
Buildings insurance in place as the new owner.
Top tip! As your building insurance should be in place by the day you exchange it is important to get quotes in advance of your exchange date.
What time of day does an exchange of contracts usually take place?
Typically, conveyancing solicitors choose to exchange contracts around midday, but this is not a 'fixed' time. When the exchange of contract happens, the buyer is legally committed to buy the property.
Top tip! Think about the most convenient time for you to complete on your property purchase taking into account removals and your personal commitments in advance of exchange of contracts and make a plan for moving including booking a removals company (if required) with plenty of time.
When does completion take place?
Completion of contracts usually takes place within 2 weeks of exchange. In some circumstances the exchange of contracts and completion can take place on the same day which may have an impact on the time of the exchange.
The completion will be dependent on both parties agreeing to a suitable date and should be agreed prior to exchange. This can be delayed in the event of delays within the property chain.
On completion day, the seller's solicitor will confirm that the money has been received from the buyer's solicitor and confirm the sale is complete. Happy New Home!
Happy with the service you have received?
If you sell your property with Intercounty and wish to refer a friend who is looking to sell their property, you could both be rewarded if their property is sold with us.
Need help or advice?
If you're looking for help or advice to put your home on the market then contact your local sales manager who will be happy to help.
Further information:
What to expect when selling your property