Buying a house for the first time
October 14th 2020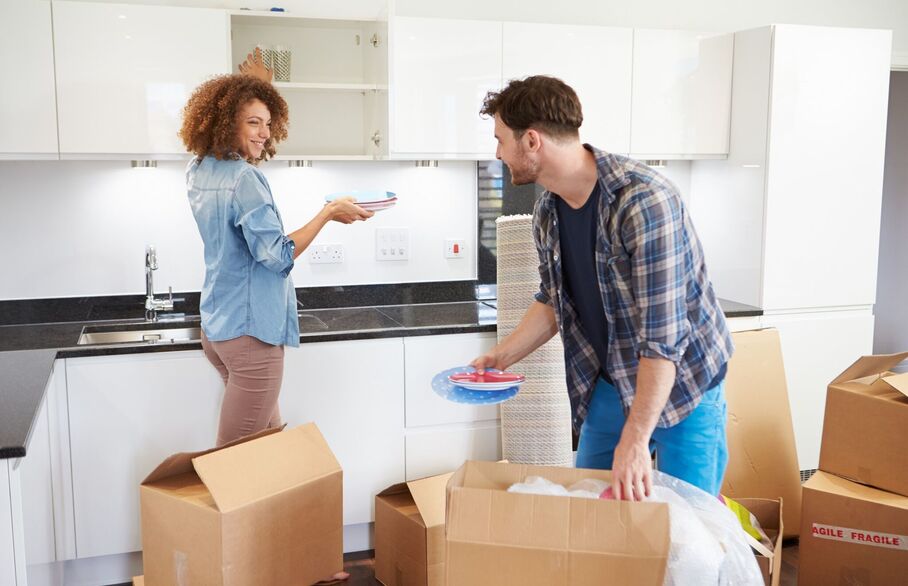 So you're thinking of becoming a first time buyer… first of all, congratulations! It's a big step forwards and an exciting one, at that. However, we know that navigating the tricky world of property can be a minefield. With that in mind, we've put together an easy-to-use home buying guide, especially for First Time Buyers, covering the key points that you'll need to take into account.
Consider Your Needs
Craving some outdoor space? Hankering for a garage? Dreaming of that second bedroom? When searching for your first home you'll no doubt have a wish list. Finding a property that meets all of your requirements is extremely rare… so it's best to separate them into 'must haves' and 'would likes', and be prepared to compromise! It's also important to research everything fully before committing to the home e.g. schools, distance to work, proximity to friends and relatives, public transport links, local amenities etc.
How Much Can You Afford?
Saving for a mortgage deposit is tough, so if you've reached that goal it's a huge achievement. It's also important to consider other associated costs that you may run into, such as solicitors, surveys, removals and stamp duty.
Our friendly, expert mortgage advisers at Embrace Financial Services will be able to support you with planning and budgeting. If you want to get an idea in the meantime, our handy budget planner is great for seeing how much disposable income you might have for a mortgage or to save for a deposit.
Here are some further tips:
Savings accounts that restrict access are a great idea, as you won't be tempted to dip into them.
Consider where your money goes each month. Could you pare back on holidays/gym memberships/nights out? You'll be surprised how much you can save when you put your mind to it!
Extra income – could you take on a part-time or evening job? You'd only be sacrificing your time for a short while, but be careful not to overdo it.
Set yourself realistic targets and remain focused.
Keep track of your spending – keep a list of what you spend, when you spend it and what on. Whether you use a smartphone app or a good old spreadsheet, this will help you to make savings and keep that determined mind set.
Mortgages
A mortgage is simply a loan secured on a property, and you'll need one to cover the rest of the purchase price on top of your deposit amount. It's worth meeting with a financial adviser who can get a mortgage in principle organised for you, as well as discuss the costs associated with moving. A mortgage in principle is an official estimate from a lender of how much you can afford to borrow on a mortgage. It's an extremely useful thing to have when buying a house for the first time, as it shows the estate agent that you're a serious buyer and that any offer you make is realistic.
Once this has been established, you'll need to repay the mortgage to the lender. This is usually done in monthly instalments over the term of the mortgage.
Banks and building societies offer a range of mortgages with different loan amounts and interest rates. Here are some of the affordable options:
Specialist Mortgages: Some lenders will offer specific mortgages tailored to first time buyers. What's more, a lot of them only require a small deposit.
Help to Buy: A handy government scheme aimed at helping purchasers with limited deposits. You can secure a property with as little as a 5% deposit.
Making An Offer
Found the home you're after? It's now time to make an offer! This will be made in writing as well as verbally, and the owner will need evidence of your ability to proceed with the sale. This is where your mortgage in principle will come in handy, which is essential in the current climate.
Find a Conveyancer
When the offered has been agreed, a notification of sale will be prepared and all parties will be made aware of the agreed price, any special conditions, and timescales. You'll need to appoint a conveyancer, which your agent can help you with. A conveyancer is a professional property lawyer who ensures that the legal transfer of property ownership is managed correctly.
Progress the Sale
Sales progression is the next stage once conveyancing is complete - open communication between all parties at this stage is paramount to a successful transaction. If you have any issues that crop up, sale progressors will be able to liaise with you and pass on any relevant information. They'll also ensure you're updated each and every time something develops with regards to the sale.
Exchange & Completion
Finances available? All enquiries agreed upon? Contract signed? It's time to exchange. At this point a completion date will be agreed and the buyer will put down a deposit (usually 10%). On completion day the balance is transferred and it's time to pick up your keys – an exciting day indeed!
Needing some advice? Want to chat in more detail about your mortgage options with one of our specialists? Don't hesitate to give us a call or pop into your local branch.