Love At First Sight Still Exists For Homebuyers
February 28th 2022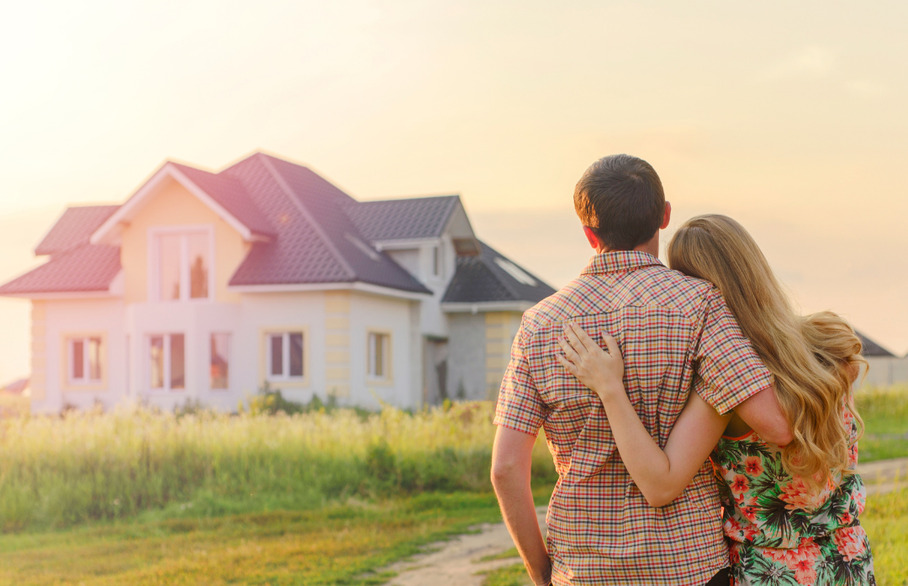 At Intercounty, we know that people often fall in love with a home at first glance. There is a lot to be said for instant gut feelings, and we believe many people have decided to buy a home after no more than a few minutes in a property.
This has also been backed up by a recent study.
A survey of over 3,000 people, undertaken by one of the leading names in the UK housing market, looked into the emotional reasons people have for moving home.
The study claims that two-thirds of home buyers said they decided to buy their home after falling in love at first sight.
An additional 12% of respondents said they required a minimum of three viewings to decide this was the property for them, and 10% of buyers said they required the impetus of other buyers being interested to make a move in the housing market.
The survey states more than 50% of respondents consider their home to be their sanctuary.
Were you looking at homes after Christmas?
It appears as though homebuyers don't worry too much about approval from their parents or their friends when buying a home. Close to half of the respondents said they trust their personal judgment when it comes to moving to a new house.
The same company said they experienced a rise of 40% in website visitors in the week starting Boxing Day, giving further rise to the thought that many people consider moving home at this time of year.
Rightmove also stated there was a significant rise in buyer activity, of 23%, on their website in the post-Christmas Day period.
Tim Bannister, Rightmove's Director of Property Data, said: "Boxing Day traditionally signals the start of activity ramping up as people turn their attention from turkey and trimmings to their plans for 2022, and activity is set to increase further as January unfolds and people start to settle down into a routine after the December break. Despite the frenzied market activity we saw throughout 2021, we've recorded even higher levels of buyer demand in the period between Boxing Day and the New Year this year, driven by a sustained desire to get on and move."
Tim Bannister continued by saying; "Not only this, but the increased number of new homes up for sale on Boxing Day compared to last year signals a new group of sellers coming to market who have made it their New Year's resolution to move in 2022. This group may have held back last year due to the frantic market but are now seeing it as their time to take action, and have taken advantage of the high number of prospective buyers searching for their next home over the holidays. This, coupled with the number of would-be sellers getting in touch with an agent to value their home, suggests more property choice to come for buyers. However, with buyer demand high, we'd recommend getting in touch with a local estate agent to book a viewing as soon as you see a property that could end up being the one for you."
Contact Intercounty for all your property market needs
For all property services, please feel free to call us on 01279 757250 or why not check out our instant valuation service by clicking here. With considerable experience in the local property market, and free valuation services, we look forward to helping you make your next move in style.