Lockdown DIY Boosted Property Value
December 16th 2021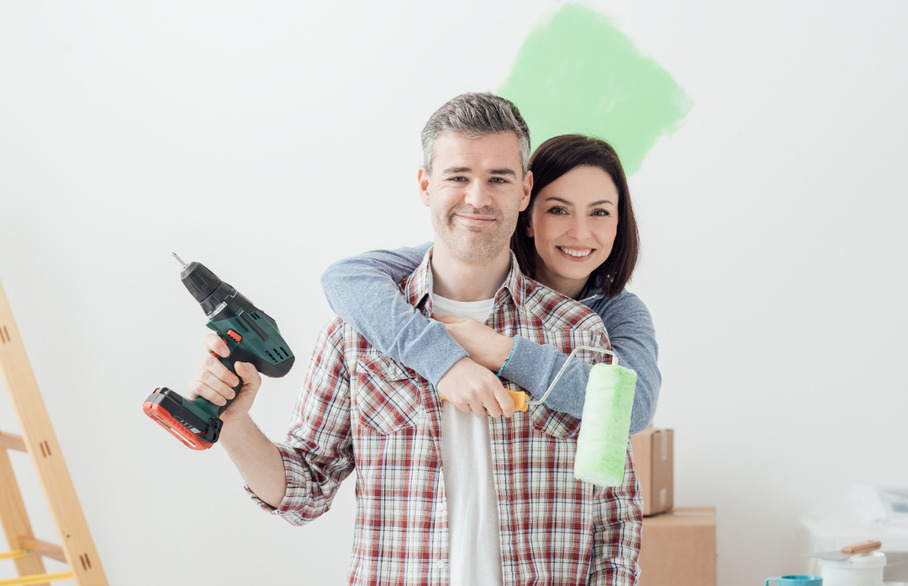 A lot of property owners carried out home improvement projects during the various lockdowns we have endured in recent years. It turns out, according to a new study carried out by GoCompare Home Insurance that this work might have led to a positive outcome for many homeowners.
The study found that while £11 billion was spent on DIY projects at this time, a total of £21 billion was added to the value of homes in relation to this DIY work.
The study believes that:
61% of homeowners carried out DIY projects at this time

55% of homeowners undertook this work to make their property more comfortable

Only 13% of respondents said they carried out DIY work to increase the value of their home

97% of respondents said they were happy with they work they undertook
Did you carry out work at home?
Some of the most popular, and profitable, jobs were:
Redecorating, which added £11.5 bn in value to homes

Gardening added £7.1bn to property
However, it was found that some projects didn't offer a great return. Installing a new floor or carpet was found to offer no additional value, so any property owner who did this work will have been let down with their attempts to add value to their home.
What changes would you make at home?
Ryan Fulthorpe, the home expert at GoCompare, said: "The findings from our research suggest that homeowners will often be rewarded for picking up their toolkits and paintbrushes and giving DIY a go. Anyone who is preparing or planning to move house should take notice of this, as even a simple redecorating job could reap a financial reward, rather than just making your home more comfortable. However, homeowners should watch what they're spending on a project to ensure it's still profitable. I recommend using GoCompare's property investment calculator to help decide if a task is worth it."
GoCompare's Head of SEO, Victoria said; "When we looked into the costs of it all, we found that it wasn't going to be too expensive and decided it would be nice to have better facilities while we were stuck at home. My partner previously worked as a plumber, so along with a few YouTube videos, we were able to install the new suite ourselves. We're absolutely delighted with the results."
With this statement, it is helpful to consider the impact of the plumber in carrying out work. If you are skilled or experienced in this sort of work, the process is often simpler. However, if you have no skills or expertise, it might be a tricky challenge. Therefore, you need to consider if you are up to the task of DIY, and if not, you should call on the services of experts and professionals.
For property enquiries in Sawbridgeworth, please feel free to call us on 01279 600333 or why not email us at sawbridgeworth@intercounty.co.uk. With considerable experience in the local market, and free valuation services, we look forward to helping you move.