Downsizing your home. What you need to know.
November 10th 2021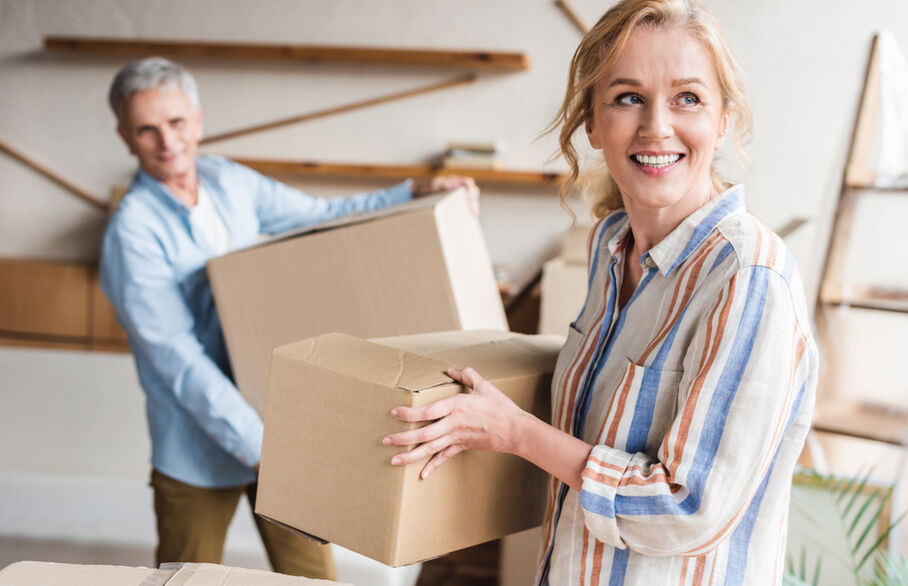 Downsizing your home. What you need to know.
Moving to a smaller home can be a great opportunity to free up some equity from your home, live a different lifestyle and to save money. However it is a big life decision and change, one which should be considered carefully. Our guide below covers many points you might need to think about.
What is downsizing?
Downsizing is the decision to move to a smaller home, usually because the home has become too large or as a way to save some money.
Typically downsizing may take place around retirement age or the 'empty nest' stage in life but it can also be as a result of a desire to make life simpler with a smaller property or to use the equity in a property to start a new phase in life after a bereavement or divorce for example.
What are the benefits of downsizing?
To release equity. If you have lived in your home for a while you may have been fortunate to benefit from house price growth. If you choose to sell your larger home and buy a smaller one you may be able to release some of the 'equity' built up over this time.
To be 'Mortgage Free.' Purchasing a smaller, cheaper property could mean you are able to buy mortgage free and will be able to benefit from the advantages of being a cash buyer, with a quicker property chain and speed to move.
Reduce monthly outgoings. Moving to a smaller home will likely result in lower running, maintenance and insurance costs. Saving you both time and money that you could spend on other things.
Less space to clean and tidy! More time to spend on the things that are really important to you.
When is a good time to downsize?
It is important to think about downsizing earlier than when you think you might be ready! Consider your future health and wellbeing and how your home will suit you in the coming years.
Is the garden becoming too big for you to manage?
Are the stairs becoming harder to climb?
Are the local amenities and facilities suitable for your current and future lifestyle?
Bungalows are a popular type of property to downsize to, but the demand for this type of home often outweighs the number available. If you have your heart sold on this type of property it may be worth setting up a property 'alert' with your local estate agent so that when this type of property becomes available, you are one of the first to know about it.
In recent years, specialist developments designed exclusively for older people who want to live independently have boomed in availability and popularity. You may decide it is time to live in a community where there are plenty of facilities, activities and social life on your doorstep which you can enjoy and make the most of.
How much does it cost to downsize?
If you are choosing to sell your property and buy another one you will need to take into account the costs of moving. These will include:
Estate agent fees
Stamp duty may be applicable if you are buying another property
Conveyancing fees
Moving costs
Clearance and decluttering costs
I would like to downsize, where do I start?
To give an indication of how much your home may be worth, you could get a free instant valuation online or consider inviting an estate agent to provide an expert property valuation and tailored advice.
Consider decluttering your current home to prepare it for sale.
Need help or advice?
If you're looking for help or advice to put your home on the market then contact your local sales manager who will be happy to help.
More information: